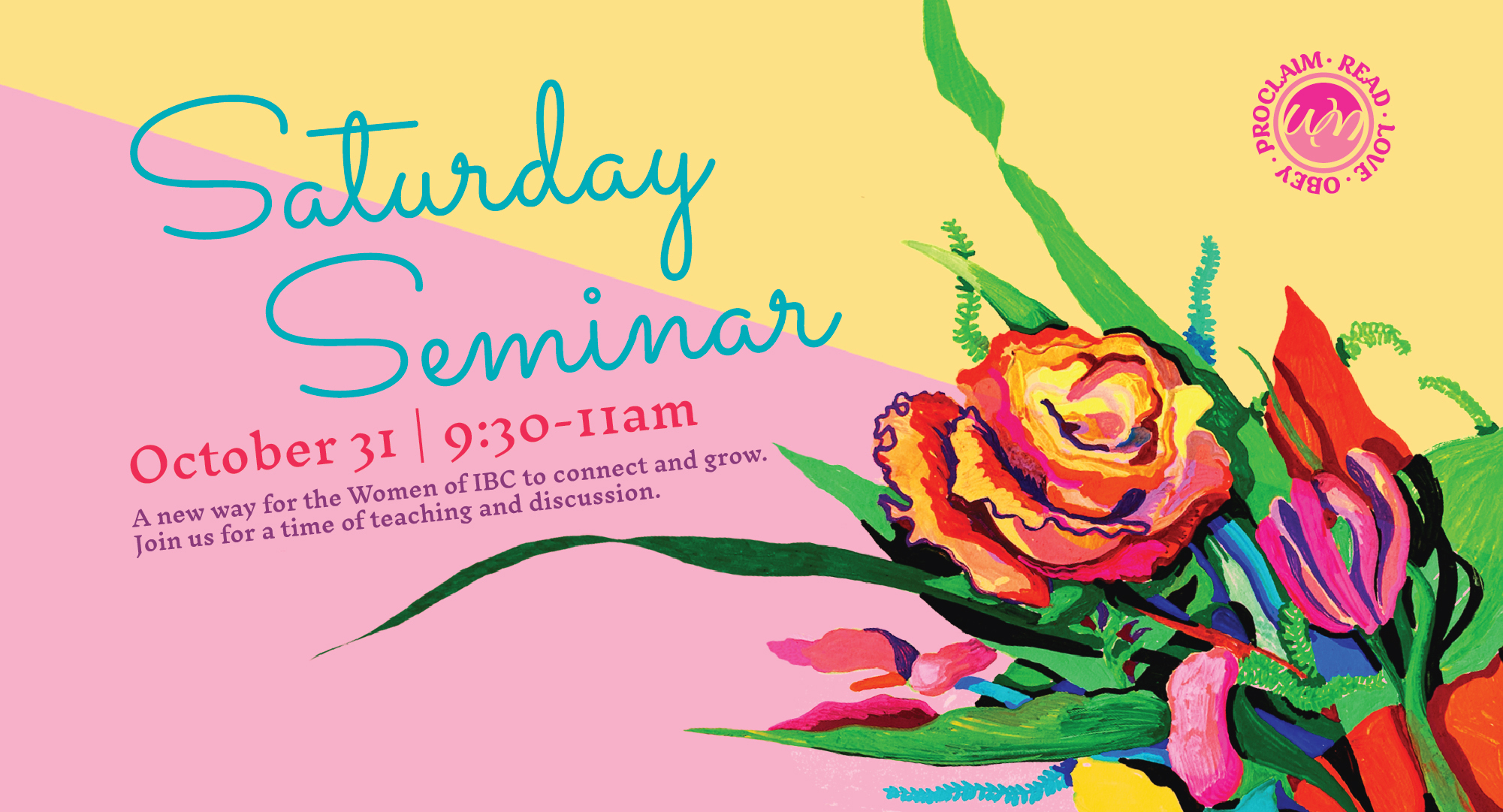 Women's Ministry invites you to join us for a new way for the women of IBC to connect and grow. Saturday Seminar will take place on October 31 from 9:30-11am. We will be hosting a few seminars in the morning with virtual and in person options. Topics that morning will include:
Hospitality in the Era of COVID
A Biblical Look at Singleness and Marriage
An Introduction to Systematic Theology
Our desire is to help you stay connected as well as grow in your knowledge of Christ and His Word and how you can serve the church and each other. We hope you will join us for a time of teaching, discussion, and connection at Saturday Seminar!
You can find out more and register below. There will be a cap for each seminar so sign up soon!
Seminar Descriptions
Hospitality in the Era of COVID
What is Biblical hospitality? Which Christians does God call to practice hospitality? What are some practical ways we can practice hospitality in the era COVID? Join moderator Katie Hughes for a virtual discussion over Zoom as we hear from panelists deedee Collins and Ariel Walker about what the Bible says about hospitality as we seek practical ways to be hospitable in every season of life.
This seminar will be virtual. A link will be sent to registrants during the preceding week. (Cap – 20)
A Biblical Look at Singleness & Marriage
An Introduction to Systematic Theology