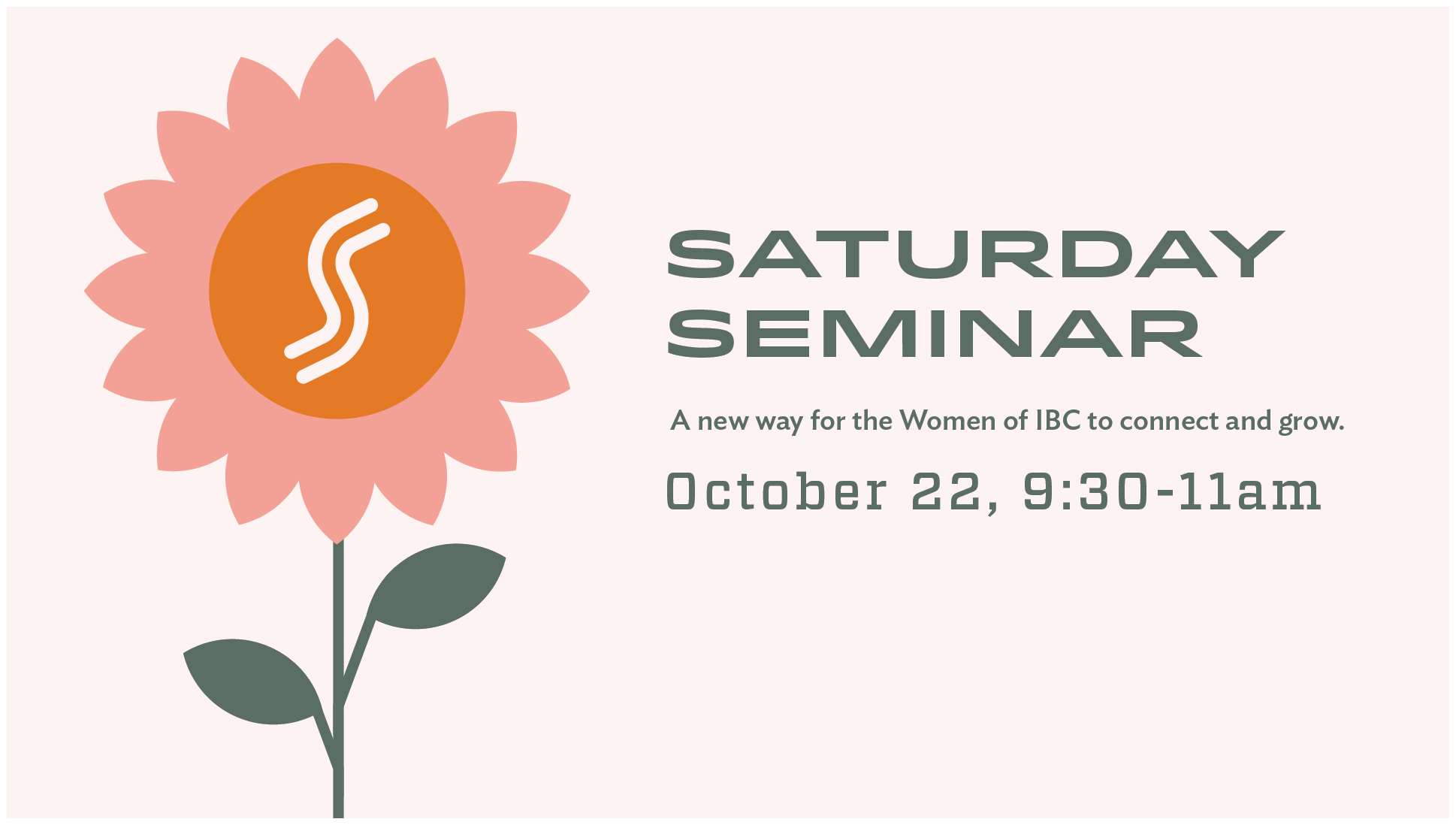 Women's Ministry invites you to join us for a new way for the women of IBC to connect and grow. Saturday Seminar will take place on October 22 from 9:30-11am. We will be hosting a few seminars in the morning at church. Topics that morning will include:
Articulating the Pro-Life Position with Love and Logic
Progressive Christianity
Old Testament

Our desire is to help you stay connected as well as grow in your knowledge of Christ and His Word and how you can serve the church and each other. Grab-and-go breakfast will be provided at entrance #1 as you arrive along with water bottles. There is no cost for the event but please let us know you are coming here.
We hope you will join us for a time of teaching, discussion, and connection at Saturday Seminar!
Seminar Descriptions
Articulating the Pro-life Position with Love and Logic
Abortion is a bombshell subject, now more than ever. Friends and Family even use arguments about "loving" women by supporting it. How do we respond, and how can we confidently articulate the pro-life view in a way that is both logical and kind? In this session, we hope to help equip you to share your pro-life position with grace and confidence.
Workshop Presenter- Kelly White
Progressive Christianity – Standing Firm in the Truth
Old Testament Basics 101: Knowing the LORD through the Lens of the Old Testament