Mission Statement
Immanuel's Men's Ministry seeks to:
Enlist all men in His service
Encourage men in a growing relationship with Jesus Christ
Equip men to develop the personal skills necessary to serve God as Elders, Deacons and other church leaders
Engage men in Christian fellowship with other men through Prayer, Bible Study, Worship, Small Group Interaction, and Ministry Activities
Core Competencies
It is our desire that every man be:
Committed to telling "his story" of God's work in his life
Committed to understand and fulfill his biblical role
Committed to personal Bible study and prayer
Committed to meet with other men for accountability, fellowship, study and prayer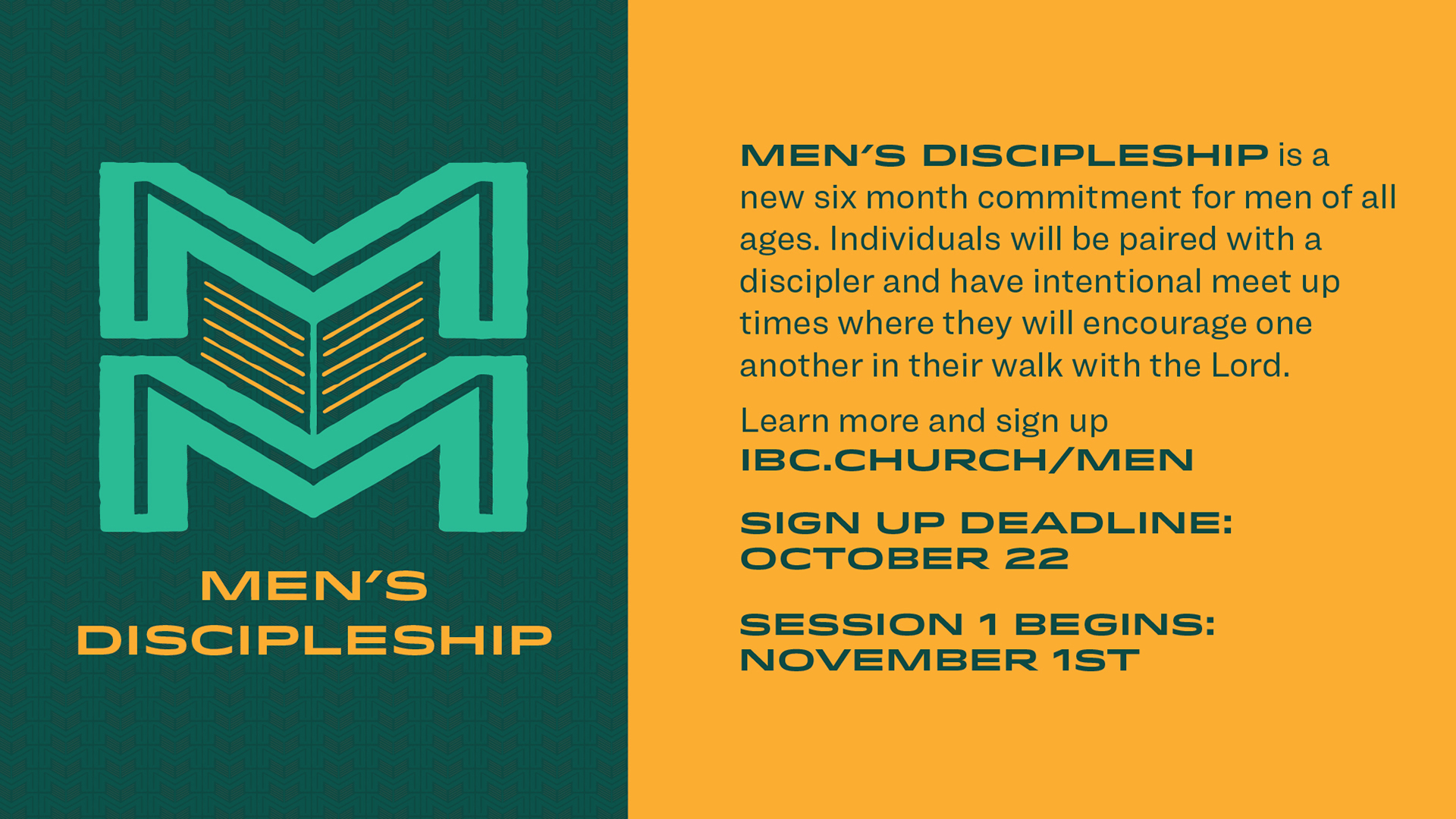 Have you ever wanted to be in a discipling relationship with a more experienced believer to:
Grow in obedience to Christ?
Improve your prayer life and time in the Word?
Be used by God to serve and honor Him?
Become a better son, husband, and father?
IBC Men's Discipleship Ministry will provide you with a one-on-one discipling relationship in order to teach, encourage, motivate, and walk alongside you as you deepen your walk of faith.
Who can apply?
Men of all ages from new believers to senior saints who are regular attenders of IBC
What does it entail?
Two in-person meetings and two email or text check-ins per month for a six-month period. The location and time of meetings are at your convenience
When does it start?
The first session starts on November 1st and runs until April 30, 2024.
The deadline for signing up is October 22, 2023
A limited number of slots are available, so don't delay!