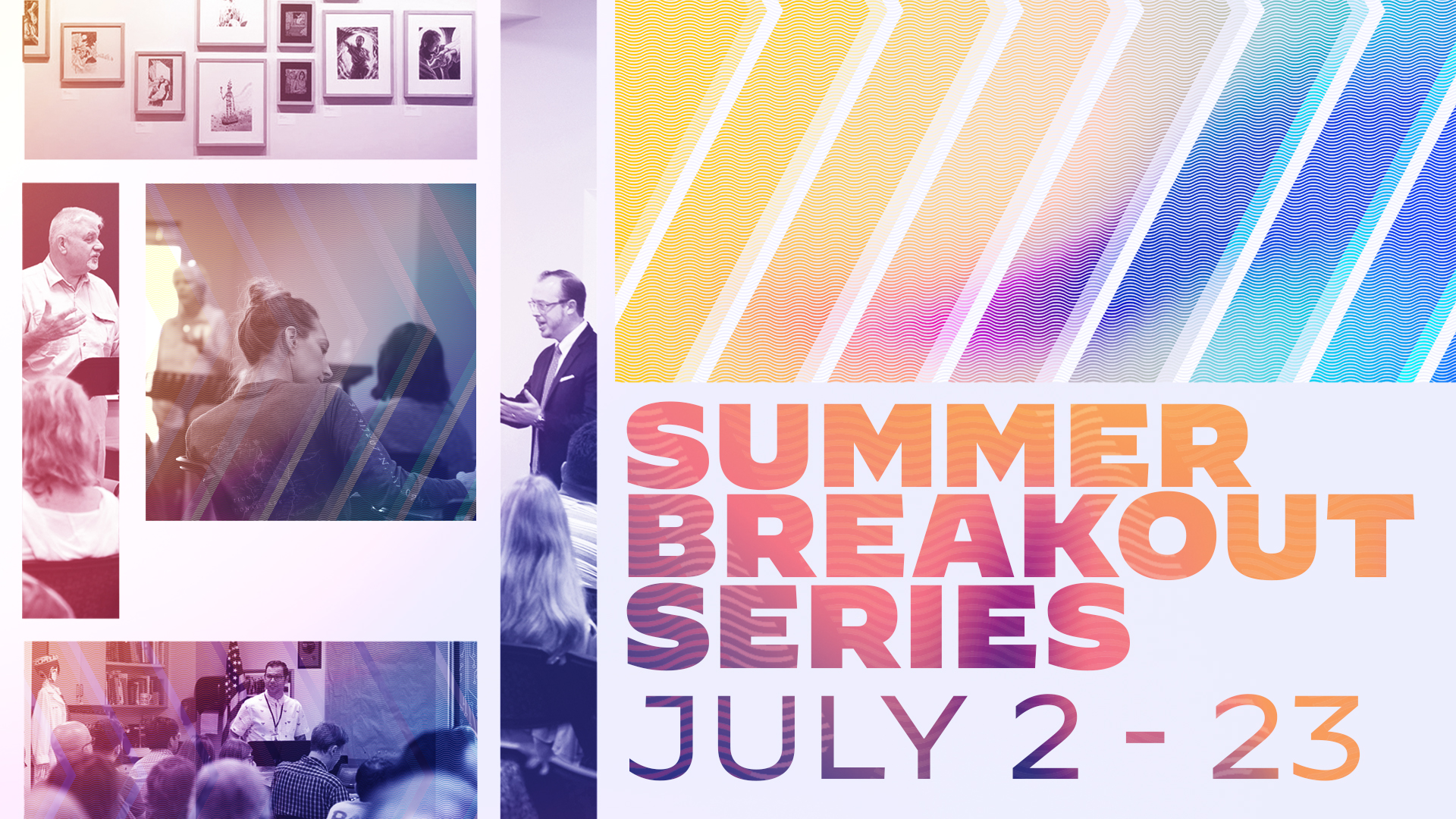 Grow in your faith. Grow in wisdom. Grow in your personal relationship with Jesus Christ.
This July, we will take a break from our normal Sunday morning fellowship groups (Adult Bible Fellowships and Student Ministry Middle & Senior High) and hold a series of seminars targeted at deepening your faith, broadening your understanding of how to face life issues, and most importantly, helping you grow in your personal relationship with Jesus Christ. All this happens on Sunday July 2, 9, and 16. And for anyone who serves as a leader at Immanuel (regardless of the ministry) we will have special in-service seminars on Sunday July 23. Spouses are welcome to attend the in-service training.
This is a great opportunity not only to grow, but to step outside your normal Sunday morning routines and hear a variety of Immanuel pastors, elders, and teachers from a range of Immanuel ministries.
Here are a few FAQ's:
Do I need to register for a seminar? Is there a charge?
No and no! Simply select a seminar that suits your need, interest and schedule, and attend. All seminars will have ample seating; if a seminar is full, simply go to your second choice.
Are you recording the seminars?
Yes! We plan to capture most of the seminars either on audio or video. We recognize that on any Sunday, you can only attend one seminar and go to church. Recordings will be made available through the Immanuel webpage.
My teenagers would like to attend. May I bring them?
Yes! Our Middle and Senior High Student Ministry will be suspended on these Sundays as well as our ABF's. Please feel free to bring your students.
Schedule
JULY 2, 2023
WHAT WE TEACH
Taught exclusively by the Immanuel Bible Church General Council of Elders, every seminar will focus on some portion of our Statement  of Faith.
9:00am
What is atonement and why is it necessary?
(SoF Section 7 SALVATION); Jesse Johnson, Worship Center
What is a "normal, literal, grammatical… approach to interpreting Scripture? What happens if you don't use it?
(SoF PREAMBLE); Tom Joyce, A107
How did we get our English Bibles and how do we know they are accurate?
(SoF S2 SCRIPTURES); Rod Turk, A206
Why do we call God "Father" and how does that affect how we approach God?
(SoF S3 GOD the Father); Dave Fowler, A207
What is God like and how does that affect how he regards me?
(SoF S3 GOD the Father); Chris Gleason, A208
Why is it critical that Jesus Christ be truly God and truly man? What if any part of this were not true?
(SoF S3 GOD the Son); Michael Connor, A209
How is the sacrifice and burial of Jesus Christ a sufficient answer to the world's suffering?
(SoF S3 GOD the Son); Jamie McBride, A211
How do we know the Holy Spirit is God, and what is his work in salvation?
(SoF S3 GOD the Spirit); Buddy Lux, B205
What is God's model for parenting and what do I do when my family doesn't look like that?
(SoF S8 FAMILY); Jay Blackwell, B207
What are spiritual gifts and why are they important individually and corporately?
(SoF S3 GOD the Spirit); Marc Johansen, B209
How should I regard the church, both universal and local?
(SoF S9 CHURCH); Kirk Streitmater, C202
What does the Bible teach about angels and does this knowledge really matter for our daily lives?
(SoF S4 ANGELS); Chris Hayes, Terrace A
Who is Satan and who are demons (and who are they not), and how do Christians engage in "spiritual warfare?"
(SoF S4 ANGELS); Franklin Childress, Terrace B
10:45am
What is atonement and why is it necessary?
(SoF Section 7 SALVATION); Jesse Johnson, Worship Center
How is the story of redemption finally resolved?
(SoF S10 FUTURE); Jim Clingenpeel, A107
How did we get our Spanish Bible and how do we know it is accurate?
(SoF S2 SCRIPTURES); Pablo Ugalde, in Spanish, A206
What do the flood and the Tower of Babel events teach us about the goodness and severity/ justice and mercy of God?
(SoF S6 SIN, Judgment); John Neal, A207
Why was the first sin so bad?
(SoF S6 SIN. The Fall); Joel Benson, A208
Why is the world so wicked today?
(SoF S6 SIN, Sin Nature); Dan Crabtree, A209
Why is grace so important for Christians?
(SoF S7 SALVATION); Jim Traficant, A211
Why does Immanuel Bible Church hold a literal, futurist interpretation of the book of The Revelation, including a pre-tribulational rapture of the Church, and a pre-millennial tribulation?
(SoF S10 FUTURE); Eric Tibbets, B203
How ought a Christian regard themselves as a new creature in Christ?
(SoF S7 SALVATION); Bobby Little, B205
How do I address recurring doubt of my salvation, especially when I recognize my guilt before God?
(SoF S7 SALVATION); Nigel Azer, B207
What is God's model for biblical oneness and how can we experience it in our marriage?
(SoF S8 FAMILY); Scott Faught, B209
What does it mean that mankind was created in God's image?
(SoF S6 SIN. Creation); Ron Peoples, C202
What is the difference between an ordinance and a sacrament, and why does Immanuel Bible Church celebrate the ordinances they way they do?
(SoF S9 CHURCH); Ryan Francis, Terrace A
How is Immanuel organized and why that way?
(SoF S9 CHURCH); Steve Holley, Terrace B