Christian Counseling
James 1:1-2 reminds us that the trials we encounter can produce endurance, and help make us real and whole in Christ.  Counselors can help bear the burden of coping with sudden/unexpected change and or stand with you in times of need. When one part of the body is hurt or injured it affects the whole body: Family members, extended family, friends, and neighbors.
As members of the body of Christ, Christians have a special responsibility to bear a message of hope. Thus, Christian counseling can be very helpful to re-orient our perspectives in a gentle, humble way while helping with the capacity to endure and rebuild.
Counseling is available to all members and regular attenders of IBC. The Care and Counseling office maintains a large database of local area Christian professional counselors.  We would be happy to suggest referrals.
For more information, please call 703.813.1952 or use the Online Contact Form.
---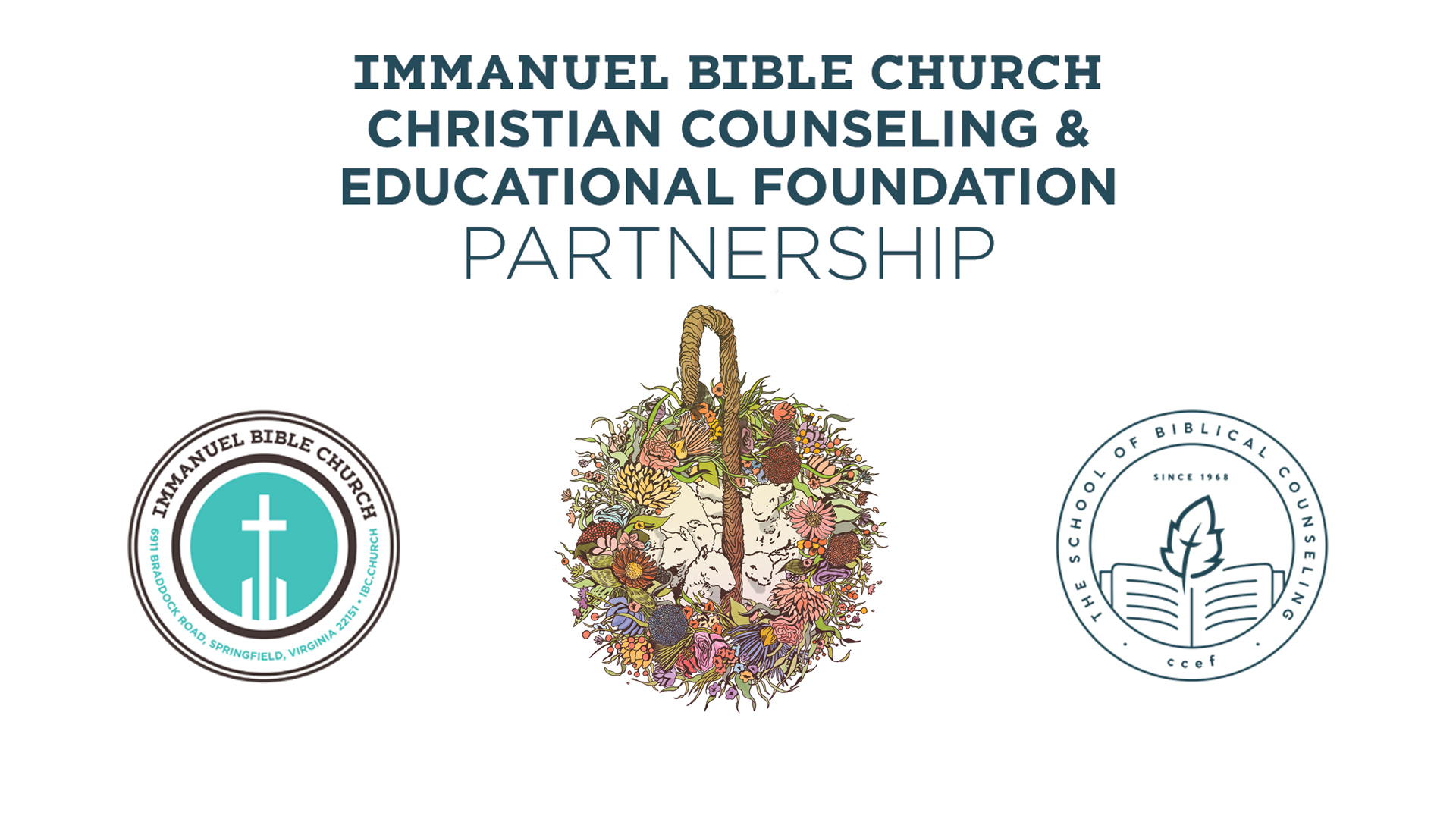 Immanuel Bible Church
Christian Counseling & Educational Foundation
Partnership
Immanuel Bible Church is pleased to announce a partnership with CCEF whereby we offer these courses at a discounted rate, modified to offer a more personalized learning experience, while maintaining the convenience of distance learning.