Hebrews 5:14 reminds us that "solid food is for the mature, who from practice have their senses trained to discern good and evil."
A sign of maturity is our capacity for "solid food"
Discernment doesn't just happen, it requires intentional practice.
Our counseling training is especially designed to equip mature believers with the practical skills needed to encourage, exhort, and demonstrate love to other members of the IBC family. Like a sport therapist who helps an athlete restore joint mobility, strength, and endurance, our counselors are trained to help restore spiritual and emotional growth and health.
IBC Counseling Training Course
Future course dates TBD
This 25-week -Counseling Training is designed to equip mature believers to provide Christ-centered counseling to those in need. The course will focus on Foundations in Biblical Counseling, Theology, the IBC Care Model, Scripture in Counseling, Counseling Issues and Practicum hours.
Registration: $75 per person. Childcare is available.
For consultation/details, please email Rob Williams, This email address is being protected from spambots. You need JavaScript enabled to view it., Maribeth Lindemuth, This email address is being protected from spambots. You need JavaScript enabled to view it., or call 703.813.1952.
---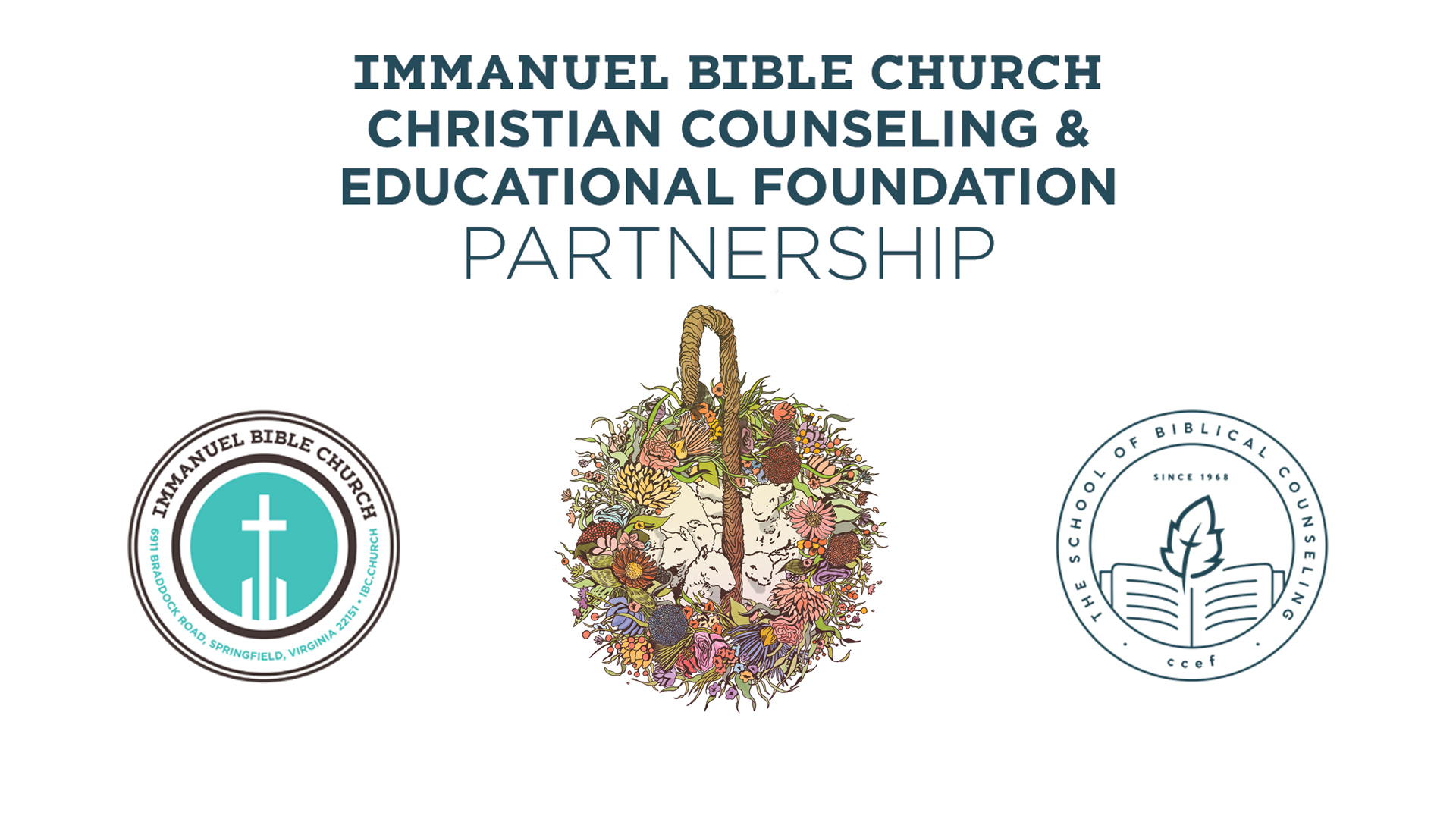 Immanuel Bible Church
Christian Counseling & Educational Foundation
Partnership
Immanuel Bible Church is pleased to announce a partnership with CCEF whereby we offer these courses at a discounted rate, modified to offer a more personalized learning experience, while maintaining the convenience of distance learning.