Sunday Mornings
Sunday morning Student Ministry gatherings are 9am. High school students meet in the Gym for worship and a message.
New? Have questions? Email This email address is being protected from spambots. You need JavaScript enabled to view it. to learn more.
Small Groups
During School Year
Small groups meet at the church building, 7-9pm, every Wednesday for games, fellowship, and a lesson led by our awesome small group leaders.
Summer 2021 Bible Studies
All rising 9th-12th graders are invited.
Guys: Thursdays, July 15 - August 19, 10am-12pm | Student Union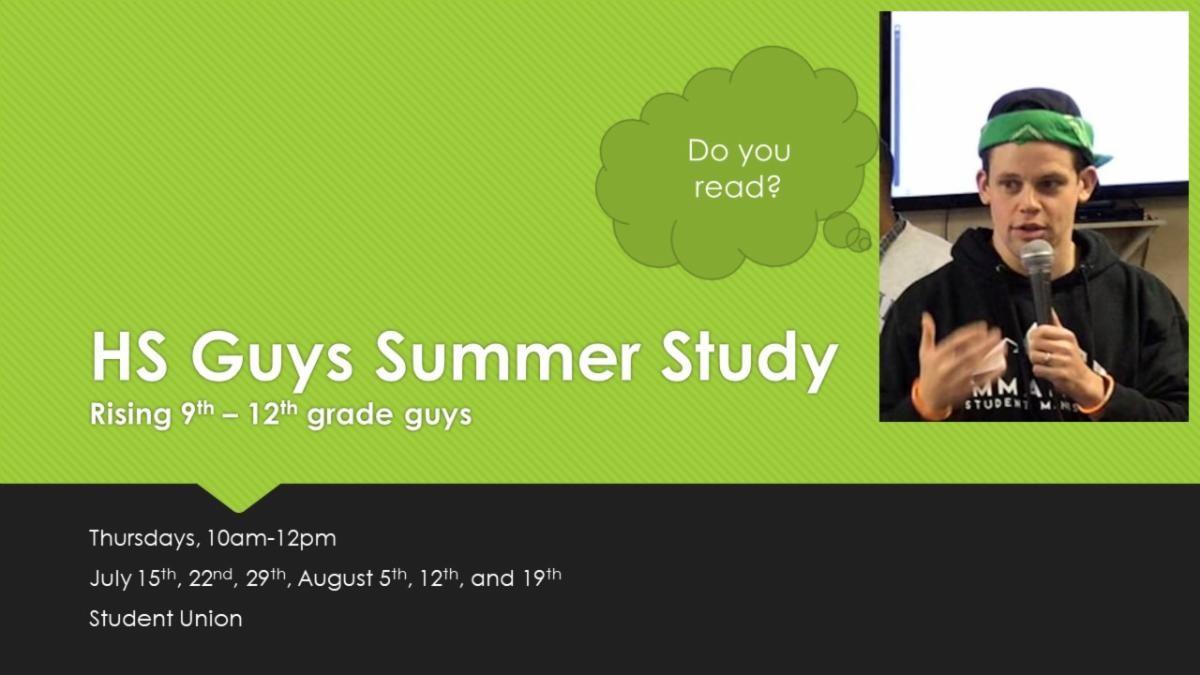 Girls: Wednesdays, July 7 - August 18, 12-2pm | Ashley-Rose's House

Release Form
Before participating in off-site events, each student will need to have an updated release form completed. The form for the 2021-2022 school year can be found here.