AWANA Clubs International, which derives it's name from 2 Timothy 2:15 is an international, Bible-centered ministry providing local churches with weekly clubs and programs for two-year-olds through high schoolers. The goal of the AWANA is to reach boys and girls, and their families, with the life changing message of Jesus Christ and equip them to serve Him.
Our AWANA club meets on Sunday evenings from 5:00 to 7:00pm throughout the school year. In club we assign the children to teams for the year. By using the team system, we encourage the children to work together, helping one another, thus reflecting the club motto, "My Friend For Christ".
Registration Information
Registration Price: 
($30/per child / Max of $120 per family)
If you have more than four children to register, please register your four oldest online. Contact Katrina Parshley for an offline form to use to register your other children to avoid paying over the $120 max.
The registration fee covers the cost of awards and general club supplies. It does not cover the cost of a handbook or uniform. These items are available for purchase in Immanuel Christian Bookstore.
For specific information on a particular club, click on the images below.
Contact Katrina Parshley if you have questions about our club.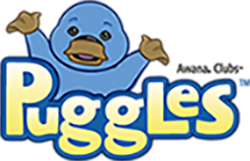 Puggles® recognizes the learning ability of 2- and 3-year olds by introducing biblical truth at church and equipping parents to teach them at home. Please contact our
This email address is being protected from spambots. You need JavaScript enabled to view it.
 with any Puggle questions or to learn how you can volunteer!
Ages 2 & 3
(Must be 2 by Sept. 30)


Cubbies® celebrates the spiritual potential of preschoolers (3- to 5-year olds) by helping them develop respect for God, His Son and His Word. Please contact our This email address is being protected from spambots. You need JavaScript enabled to view it. for any questions about Cubbies or to ask specifically how you can get involved to be a Cubbie Leader this year!
Ages 3 & 4
(and be potty self-sufficient)


Sparks® ignites the curiosity of early elementary-age kids to learn about the people and events of the Bible, building a foundation of wisdom for knowing Christ. Please contact our This email address is being protected from spambots. You need JavaScript enabled to view it. for any questions about Sparks or to see how to volunteer to become a room leader!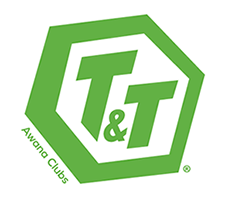 The T&T (Truth & Training) curriculum teaches kids the truth of God's Word, trains them to follow Him and practice His grace. Please contact our T&T Directors for any questions or to see how you can get involved.
This email address is being protected from spambots. You need JavaScript enabled to view it.
This email address is being protected from spambots. You need JavaScript enabled to view it.


Trek challenges students to wrestle with the three most important questions they're asking in middle school. By allowing students to dive deep into the Scriptures and answer these questions for themselves we allow them to own their faith and discover what they believe. Please contact our This email address is being protected from spambots. You need JavaScript enabled to view it. with any questions you have about Trek or to see how you can get involved! 


Journey® establishes high school students as lifelong disciples through a deep study of God's Word, mobilizing them to live with godly perspective and evident faith. Please contact our This email address is being protected from spambots. You need JavaScript enabled to view it. with any questions about Journey or to see how you can volunteer with Journey!