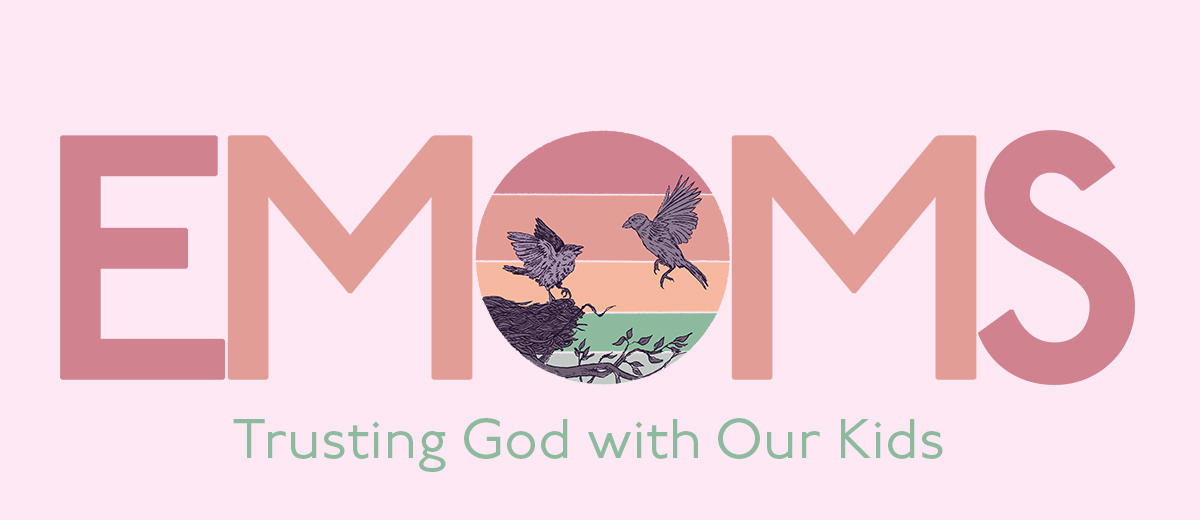 EMOMS is a group of moms in the same busy stage of life – with kids in elementary school. We strive to create a loving, supportive, authentic atmosphere while equipping ourselves with the tools to make our mothering substantial. We do this through our speakers, through our sharing, and through the Word of God…all the while showering grace and love on each other.
EMOMS meets once a month on Wednesday evenings from 7:00-8:30pm. We do not have childcare during our meetings; we love our kids, but this is a moms-only night. We have light refreshments, great speakers, and time for discussion in small groups. We have a wide range of ages, backgrounds, lifestyles, and children, but we all share a desire to be the best mothers we can be. During the elementary years, our kids are becoming more independent, they have more external influences, and they have more challenging questions. EMOMS exists to provide speakers and discussion with other moms that will help us navigate these elementary years.
At a time when we find ourselves running in so many directions, EMOMS is a place where we can slow down, share a cup of coffee or tea with other moms, and find support, friendship and encouragement! We hope you join us this year!
Meetings are held in Room A209-211 at Immanuel Bible Church, from 7:00-8:30pm. Please use Entrance #1 (Braddock Road Entrance) to enter the building; the stairwell is on your left as you enter the Lobby. 
THIS YEAR'S THEME
Trusting God with Our Kids
Ephesians 3:20-21
Now to him who is able to do far more abundantly than all that we ask or think, according to the power at work within us, to him be glory in the church and in Christ Jesus throughout all generations forever and ever. Amen.
Elementary school and beyond bring stages of transition. Our roles as mom morph from peanut-butter provider, shoe-tie teacher, difficult-friend counselor, wise encourager, to unabashed cheerleader. We desperately want the best for our children and work tirelessly to that end. But what do we do when life doesn't go according to our plans? Can we shepherd with certainty in the midst of both joy and pain?
The answer is yes, by trusting God with our kids. That means open handed release and complete surrender to His will, even if His plan does not typify what we deem best. We are given the wisdom and ability to trust Him by the power of the Spirit allowing Him to work in the way He sees fit. Then, He will do far more abundantly than all we could ever ask or think or imagine.
If we want the best for our kids, we have to surrender them to the Lord's will. That's easy to say, but hard to do. This year at EMOMS we are going to explore how to trust God with our kids, allowing Him to work powerfully in their lives.
MEETING FORMAT
Here is how our meeting nights go!
7pm Arrive, Greet, & Eat
We are excited to gather together as Table Groups this year! As you enter, find a table with friends new or old and enjoy a time of food, fellowship, and connection.
7:15 Announcements, Games, & Giveaways
7:30 Guest Speaker
Speakers will share wise counsel and biblical encouragement from their parenting journey to equip fellow moms to persist and press into Christ in their own walk. Some sample topics for this year include discerning the world's influence, parenting according to your child's unique design and watching God work in and through your child's hardships.
8:10 Table Time
Your Table Leader will lead your table in a time of discussion and reflection before closing formally in prayer at 8:30. You are more than welcome though to stay and fellowship after closing!