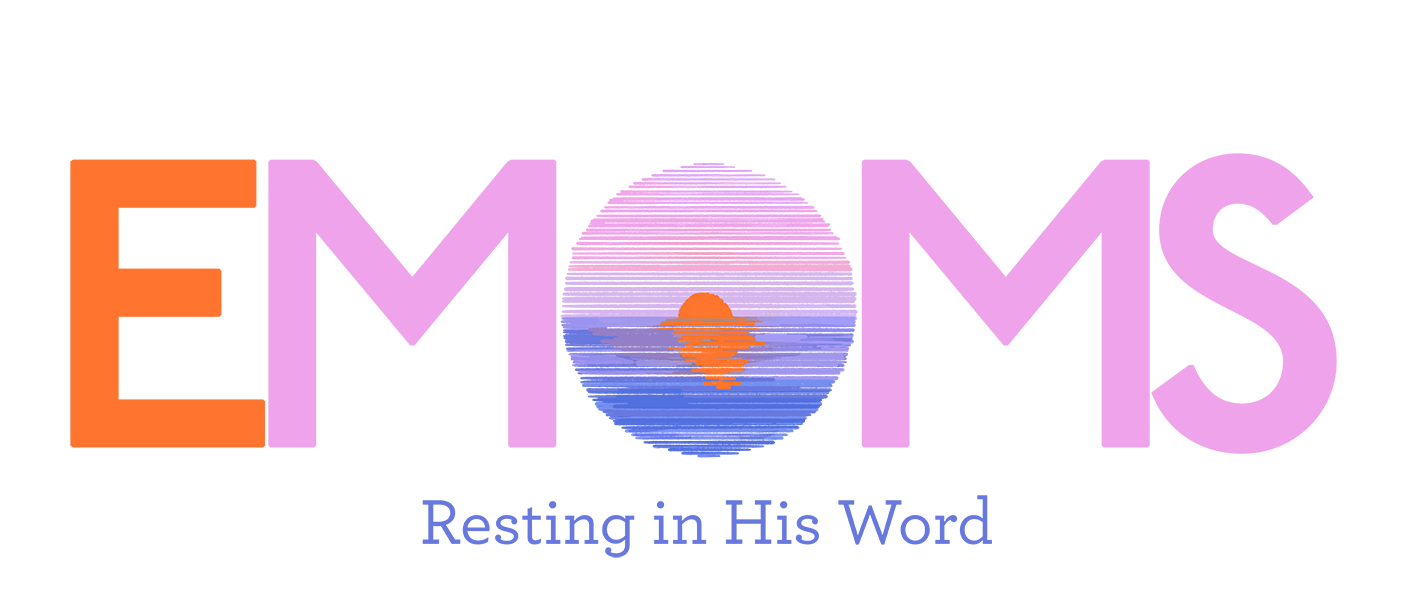 EMOMS is a group of moms in the same busy stage of life – with kids in elementary school. We strive to create a loving, supportive, authentic atmosphere while equipping ourselves with the tools to make our mothering substantial. We do this through our speakers, fellowship, sharing, and through the Word of God…all the while showering grace and love on each other.
EMOMS meets approximatley once a month on Thursday evenings from 7:00-8:30pm. We do not have childcare during our meetings; we love our kids, but this is a moms-only night. We have light refreshments, great speakers, and time for discussion in small groups. This year we will host two meetings off-site for additional fun and fellowship. We have a wide range of ages, backgrounds, lifestyles, and children, but we all share a desire to be the best mothers we can be.
At a time when we find ourselves running in so many directions, EMOMS is a place where we can slow down, share a cup of coffee or tea with other moms, and find support, friendship and encouragement! We hope you join us this year!
Meetings are held in Room A209-211 at Immanuel Bible Church, from 7:00-8:30pm. Please use Entrance #1 (Braddock Road Entrance) to enter the building; the stairwell is on your left as you enter the Lobby.
THIS YEAR'S THEME
Resting In His Word
Isaiah 26:3
"You keep him in perfect peace, whose mind is stayed on you, because he trusts in You."
We can all agree that the world today is different than the one we grew up in. From smartphones, streaming video and social media, to the lifestyles celebrated in the public square, our kids are bombarded by secular values. Anti-biblical ideologies are on the rise giving credence to these values making them easier to tolerate. These attempts to cultivate peace and stability, fall short of achieving that goal. Whether we recognize the speed of these changes or not, this is the world our children are in.
The truth is that while the world is changing, Jesus is not. He is the same yesterday today and forever (Hebrews 13:8). Christ is eternal. His nature, promises and His word are certain. God is not surprised by change, and in fact has seen it all before. If we want true peace in our lives, it's imperative Christians know that comes from resting in His Word. We must know it, trust it, stand and depend on it. Let the Word change us, not the world.
So we invite you to join us, letting the Lord prepare our hearts and minds to rightly respond and teach our children to rightly respond to the world around us. This year at Emoms, we will rest in His Word, fixing our eyes on Christ alone.
MEETING FORMAT
Here is how our meeting nights go!
7pm Arrive, Greet, & Eat
We are excited to gather together as Table Groups this year! As you enter, find a table with friends new or old and enjoy a time of food, fellowship, and connection.
7:15 Announcements & Giveaways
7:20 Ice breaker
7:40 Guest Speaker or activity
Speakers will share wise counsel and Biblical encouragement from their parenting journey to equip fellow mom's to persist and press into Christ in their own walk.
8:10 Table Time
Your Table Leader will lead your table in a time of discussion and reflection before closing formally in prayer at 8:30. You are more than welcome though to stay and fellowship after closing!